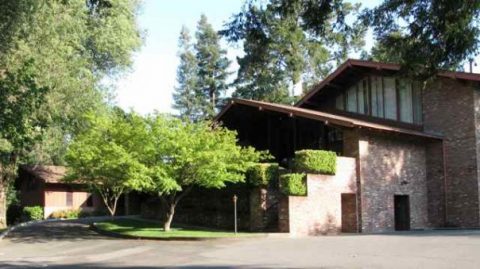 During the COVID-19 restrictions, THE ST. HELENA SEVENTH-DAY ADVENTIST CHURCH will meet via LIVE STREAM various times on Sabbaths.  Below is a schedule of Sabbath School/ Bible Studies and our weekly message.  The Adult Sabbath Schools have links. If you have a child who would like to attend our Children's Sabbath School, please contact the church office (707) 963-4461 or office@shsda.org.  Please watch for a link to the Sabbath message on our Facebook page.
SABBATH Gatherings
800 a.m. ADULT Bible Study on ZOOM with Dan Oliver (no meetings till September)
8:30 a.m. Worship Announcements - YouTube and Facebook
9:30 a.m. ADULT Sabbath Schools / Bible studies on ZOOM
11:30 a.m.  Message from Pastor Robert Kurtz or a Guest Speaker In-Person and Live Stream on Facebook
SOMETIMES the children will additionally gather for an afternoon of Zoom stories and crafts, announced at Sabbath School time
---
Special Events
---
Weekly Small Groups and Gatherings
7 PM Tuesday CARD CONNEXION ZOOM gathering is for anyone who would like to create paintings (usually watercolor).  Our focus is to make them card-sized and send them to someone for encouragement. We are learning technique from each other! For beginners through professionals -- come join the fun at 7 p.m. each TUESDAY.  Click on CARD CONNEXION to join on Zoom.
 
A mid-week phone call is held via PHONE with Dr. Jack DuBosque each Wednesday.  The group is, as of January 2021, reading through the book: The Desire of Ages. Call Jack if you would like to join this group. (817) 296-6422
The mid-week service typically held in Angwin each Wednesday is on hold while we are under COVID-19 restrictions.
---
About Seventh-day Adventists
The Seventh-day Adventist Church is a mainstream Protestant church with approximately 19 million members worldwide, including more than one million members in North America. The Seventh-day Adventist Church seeks to enhance quality of life for people everywhere and to let people know that Jesus is coming again soon.
Adventists believe a Trinity of three persons—the Father, the Son, and the Holy Spirit—make up one God. They made salvation possible when Jesus, the Son, came to earth as a baby in Bethlehem and lived a sinless life in accordance with the Father's will. When Jesus was crucified for the sins of the people of the world and arose from the dead on the third day, victory was won for everyone.
When He returned to heaven following the resurrection, Jesus left the Holy Spirit to serve as our Comforter and Counselor. He promised to return to earth a second time to complete His plan of salvation and take His people to heaven. Adventists are among the believers who look forward to that day.
Adventists believe that God is concerned with the quality of human life, and that everything—the way we live, eat, speak, think, treat each other, and care for the world around us—is part of His plan. Our families, our children, our jobs, our talents, our money, and our time are all important to Him.
Coming to Visit the St. Helena SDA Church?
We offer you the fellowship of our St. Helena Family! Nestled in the heart of the Napa Valley, we're located right on Highway 29, also known as Main Street in St. Helena. From wherever you are, we'd be delighted if you could join us this coming Sabbath. We try to be an active and involved church, and there is a special place for you on our journey with God.
Come meet our Pastor, Robert Kurtz!
---
Longing to Serve Till Jesus Comes