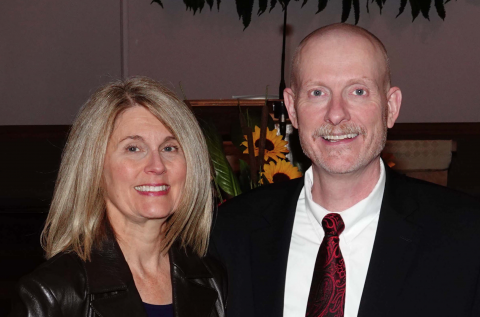 We are very pleased to have Pastor Robert Kurtz and his wife, Erin, in the St. Helena Church family!! They  began as our official leaders October 2018.  
Facebook Post August 25, 2020
We have started to see a bit of grumbling, complaining, & criticism within our understandably restless community about our fire officials' decisions & stipulations associated with mandatory evacuation orders affecting Deer Park & Angwin & surrounding areas. Some of the criticism & complaints have also been directed at the peace officers enforcing evacuation orders. While this is really no surprise, let us encourage & remind each other throughout this time of crisis to never lend our voices to criticism & complaining, especially of those working hard to keep us safe. As a spiritual family, let's resolve to do everything we can to model a consistently supportive, encouraging, cooperative spirit. Let's rise to this occasion as a group of people spreading hope & calm & even joy.
Here's a little spoonful of important (albeit not necessarily the most pleasant tasting) medicine:
"Those who walk in the light, who are faithful and true in doing their duty, are not heard complaining and finding fault. They speak words of courage, hope, and faith. It is those who serve themselves, who do not give God His own, that complain." (6T, p. 390)
Let's find the best ways to cooperate with, encourage, & support all those officials, cashiers, restaurant workers, medical professionals, & all others serving us during this time of converging challenges.
Please, also, let's unite in praying for & materially assisting those experiencing loss in these fires.
No matter what your situation, may God bless you tonight, family, with wonderful rest & deep peace in your hearts.